Program Vision
Growing strong communities in Virginia by connecting individuals, businesses, families, and quality Christian schools.
Program Mission
To engage individuals and businesses in Virginia in community transformation through the Education Improvement Scholarships Tax Credits Program, thereby enabling donors to receive qualified tax credits while providing eligible children in Virginia the opportunity to receive Christian worldview education through the Renewanation Virginia Scholarship Foundation.
Community Benefits
Students are able to receive a quality education based on Christian values and biblical principles
Parents get to choose where their children are educated
Communities are strengthened as a result of students who are well educated, as students project into society the principles and values they have learned
How It Works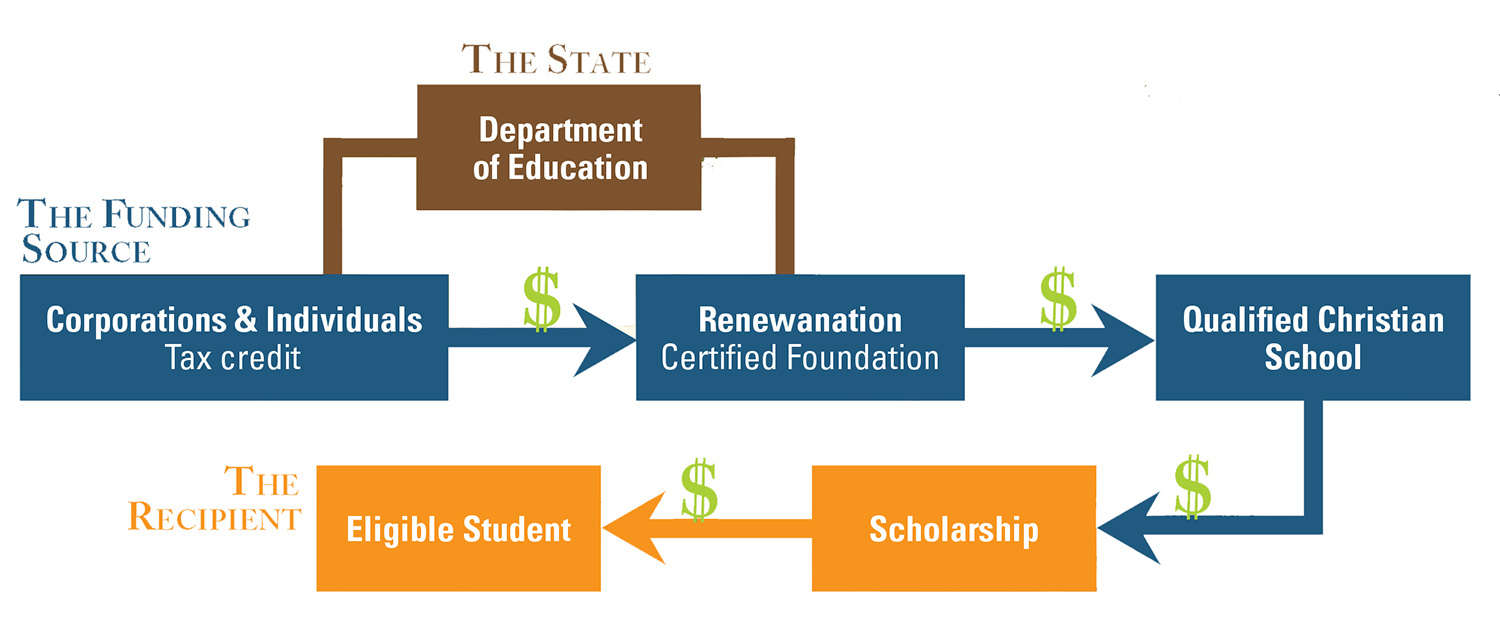 Donor Benefits
There are many benefits for eligible donors who choose to participate in the program. Click here to see benefits and if you qualify to become a donor.
Who is Eligible for Scholarship?

There are certain criteria that must be met in order to participate in the program. Click here to find out if your child is eligible.

You Can Make the Difference!
You can ensure a Christian education is available for many more Virginia students.